Customer Experience
A Guide to eCommerce Personalization
Enhancing e-commerce personalization strategies must be your top priority to gain an upper hand over the ever-growing competitive landscape.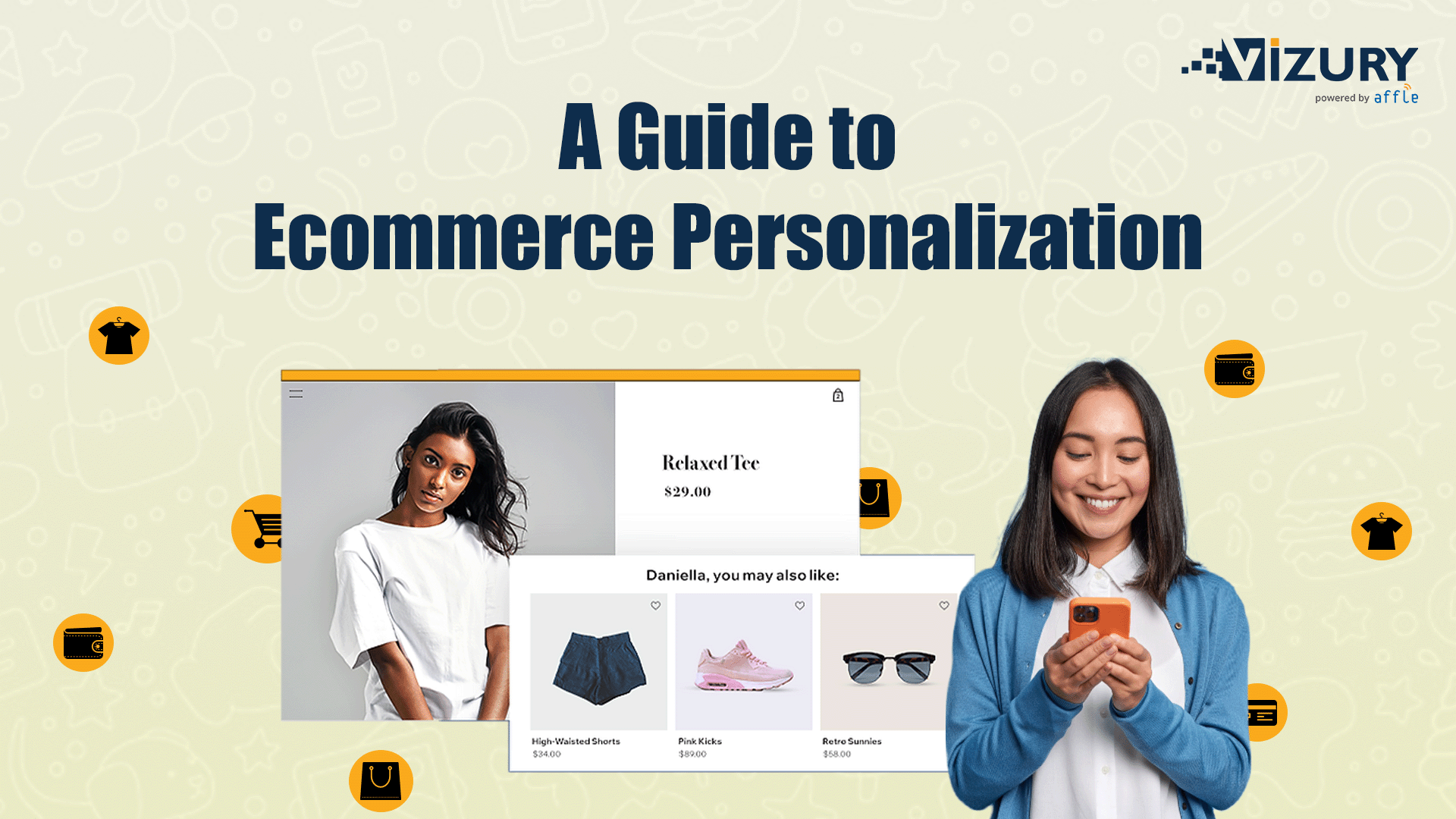 E-commerce platforms and marketers have been on the expedition for personalization for the past few years. The ultimate objective of these platforms is to deliver a seamless, omnichannel customer experience that caters to consumer demands in real-time.
Before COVID-19, customers were already using e-commerce platforms. But every marketer would agree that the post-lockdown world has witnessed a massive shift in online purchasing and consumption patterns.
Talking about the personalization aspect of e-commerce, statistics indicate that personalizing the shopping experience is viewed as a desirable feature by 53% of online shoppers.
That's why achieving and enhancing e-commerce personalization strategies must be your top priority to gain the upper hand over the ever-growing competitive landscape.
Now, you can access robust personalization technologies without any hassle to deliver exactly what your customer wants. Let's find out more.
What is E-commerce Personalization?
E-commerce personalization refers to the online strategy of delivering personalized experiences and engagement touchpoints to customers on online marketplaces. This is done by dynamically targeting them with personalized product recommendations, relevant deals and offers, promotional content, etc.
E-commerce tools leverage customer purchasing history, demographics, search patterns, and psychographics to offer a personalized experience to the end consumer.
On-site, cross-channel, and in-app personalization tactics in e-commerce result in actionable engagements that captivate and guide customers throughout the cycle, from brand recognition and product discovery to recurring purchases.
E-commerce personalization covers multiple dimensions ranging from personalized product recommendations on your website homepage or product details section to cart abandonment promotional emails, and much more.
According to research, over 90% of retail marketers employ personalization strategies on their digital storefronts due to the following benefits-
1. Improved sales figures and conversion rates
Personalization enables you to engage with your customers better and grab their attention long enough to lure a product sale. It could help e-commerce players boost their conversion rates by delivering relevant content to customers at vital touchpoints.
Implementing a customer-centric strategy tailored to their preferences and behavior to market a specific product would undoubtedly resonate with the target audience and aid in a profitable conversion.
2. Better average order values
When relevant correlated content is delivered to your customers, the likelihood of them purchasing more per session increases. When you're nearing the end of a purchase, dropping in a few product recommendations increases your odds of selling more stuff in the same customer visit. Also, looking at numbers, return visits for recommended products deliver up to 40% greater AOVs.
3. Higher platform engagement
Studies suggest that 66% of customers want businesses to satisfy their expectations and preferences. Thus, if your visitors find your platform engaging and can easily spot the products they are looking for, they are more likely to devote considerable time to the platform and return for future purchases.
Enhanced engagement immediately contributes to the business's revenue figures while saving the marketing budget that other peers spend on commercials to promote brand awareness.
4. Better customer experience
E-commerce personalization fosters connections with customers by targeting them with tailored adverts, personalized landing pages, customized emails, and text messaging. These channels assist them in finding relevant products that meet their requirements and portray enterprises as being customer-obsessed. Businesses gain from this by increasing customer satisfaction levels and customer loyalty.
5. Gain a competitive edge through cross-channel personalization
With the e-commerce marketing dynamics heating up with the excessive competition, the customer experience you deliver might distance your platform from your competitors.
If you have an offline presence, you could leverage omnichannel personalization to interconnect offline and online customer touchpoints. For instance, you could collect customers' product preference data based on their browsing behavior and purchasing history on the online platform and target them with the same when they shop offline and vice versa.
Top 5 Components of Your E-Commerce Store that need Personalization
Nowadays, marketers can leverage high-end technology for e-commerce personalization to provide a tailored experience throughout the customer lifecycle. Here are some approaches to personalize your e-commerce platform/website:
1. Content localization
Customers are more likely to return and purchase from a platform that provides content and information relevant to their geography, demographics, language, and preferences. It includes banner advertising, online articles, and product descriptions.
2. Personalized deals and discounts
You can utilize your e-commerce content management system to target customers with promotional deals, additional discounts, and offers on previously bought products. You can also design packages of related items at a discounted cost than the consumer would pay if they buy each item separately. You can also use WhatsApp promotional messages to send alerts, deals and more
3. Product recommendations
You can recommend several products supplementary to the one the customer bought from the online store. For instance, when a visitor purchases a camera online, the website can offer tailored suggestions that correspond with the camera, such as lighting, camera stand, lenses, photo processing software, etc. You could even create a 'frequently purchased together' category for extracting a higher average order value.
4. Customer-curated content
While people may prefer engaging with a brand, community opinion and word-of-mouth publicity are the most significant engines of customer trust and confidence. You could demonstrate the desirability of your products among the targeted audience segments by leveraging customer-curated content.
5. Seamless platform navigation
If your shoppers land on your e-commerce platform or website frequently enough, you can easily pinpoint the products they are hunting for. Optimizing the product navigation derived from browsing patterns and past purchases could save your customers time and effort. This way, you could deliver a seamless navigation route to the desired product pages and persuade them to make the purchase more promptly.
Top 6 Brands Upping the Ante through E-Commerce Personalization
Today's e-commerce businesses recognize the significance of grabbing customers' attention with personalized marketing and a customer-centric experience. Every marketer in the rapidly-evolving e-commerce dynamic should focus on creating and executing highly engaging, relevant, responsive, and appealing campaigns and strategies for target customers.
So here are some examples of the top recognized e-commerce players showing how e-commerce personalization is done.
1. Adidas
Adidas strengthens its customer relations by using its vast data set. It gathers customer and community reviews on products and content to improve experiences across different channels for a more concise, omnichannel strategy. This is how Adidas implements its e-commerce personalization strategy-
✅The more you interact with Adidas, irrespective of the medium, the more reward points you will earn. It allows Adidas to collect the data required to develop highly-tailored experiences.
✅This way, enhanced customer engagement results in personalized content. It can range from sporting events to merchandise collaborations or promotional notifications.
2. Amazon
Amazon delivers its customers with a comprehensively personalized purchasing experience. Customers' convenience is its top priority. Amazon's highly-efficient product recommendation system backed by big data analytics, ML algorithms, and numerous other tailored features has established it as an immovable e-commerce giant.
The recommendation engines serve as personalized AI-powered buying companions for each consumer visiting the platform, recommending products based on their preferences and cross-category suggestions. This boosts Amazon's revenue via up-selling and cross-selling.
Amazon deploys a robust, proactive personalization strategy, utilizing numerous data point-based customization at each point of interaction during a customer's purchasing cycle.
3. Sephora
The French international personal care and cosmetics products retailer engages with customers across channels, including- in-store, email, and in-app. Sephora leverages conversational technology to provide an individualized online experience. This technology allows the retail brand to deliver a personalized shopping experience by analyzing the customer's tastes and preferences. Hence, it makes customers feel like they are shopping with a companion.
The brand relies on an omnichannel marketing approach where customers benefit from automated alerts such as back-in store, newly launched, and cart abandonment communications at every phase of the buying cycle.
Moreover, Sephora has cracked an effective customer reward program where they receive free of cost, personalized presents. This way, the brand encourages repeat customers.
4. Best Buy
The consumer electronics retailer has a presence in both offline and online channels. Best Buy has found smart and efficient opportunities to integrate offline and online personalization. It is also tailoring its e-commerce app and website with ML and Big Data Analytics-driven recommendations and personalized email marketing.
Best Buy's 'Local Store Mode' feature on its app is a one-of-a-kind customizing option. When a customer enters a Best Buy shop, the service activates immediately to deliver personalized real-time notifications suited to the store's product stock.
It also illustrates e-commerce personalization through its 'On My Way' feature, which alerts suitable storefront personnel whenever a customer arrives to pick up an online order. As a result, customers receive a seamless and efficient service.
5. Home Depot
An industry leader in home improvement products and services, Home Depot has witnessed significant improvement in customer engagement and retention by emphasizing user experience and personalization.
The retailer's app functions as a simulated customer support assistant. It provides visitors with stock data and assists them in exploring local stores. DIY tutorials, design influence, home renovation tips, etc., can be found on Home Depot's extensive online resources.
To assist customers in making their project a success, instructional content comes paired with recommended products. The recommendations also feature frequently bought together category products, ensuring consumers have everything required for their project.
6. Walmart
Walmart offers unique, seasonal, relevant, and best-selling products depending on the segments a consumer has purchased or browsed. Walmart also employs geo-targeting to display products popular in the specified location. Furthermore, its consumers can discover what services or special incentives are offered at a particular location.
After implementing these personalization strategies, Walmart witnessed a surge in e-commerce sales.
Top 4 Ways to Use WhatsApp for E-Commerce Personalization
WhatsApp could be a significant instrument in your e-commerce brand's marketing toolbox as it can be used for-
✅Establishing strong customer connections through one-on-one communication
✅Instant messaging services to shorten the product sales cycle
✅Generating higher sales and revenue figures.
Let's find out how you can leverage WhatsApp for e-commerce personalization.
1. Alerts and notifications
WhatsApp alerts enable your brand to regularly update customers about their orders to increase customer engagement. Outbound notifications can send order information, transaction details, delivery verification, appointment reminders, or urgent messages.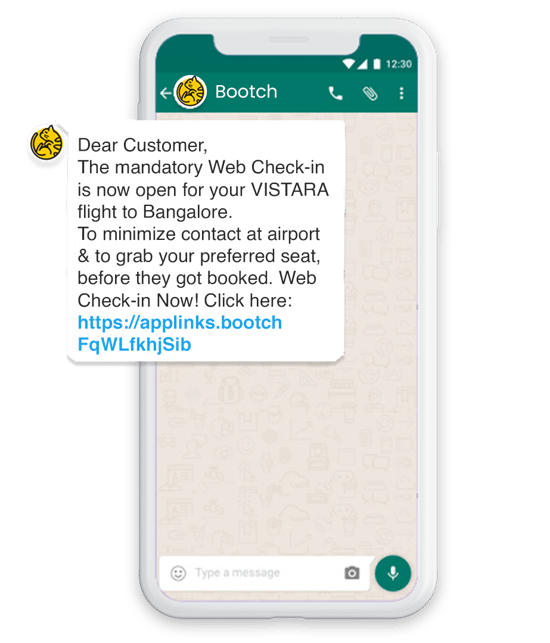 You can even alert the customer of the limited stock available for the item added to the cart to prompt them to complete their purchase.
2. Hyper-personalized user experience
You can deliver your customers a highly-personalized buying experience by deploying a WhatsApp chatbot. Each consumer shops differently. AI-driven chatbots can offer personalized product recommendations tailored to your consumers' specific requirements.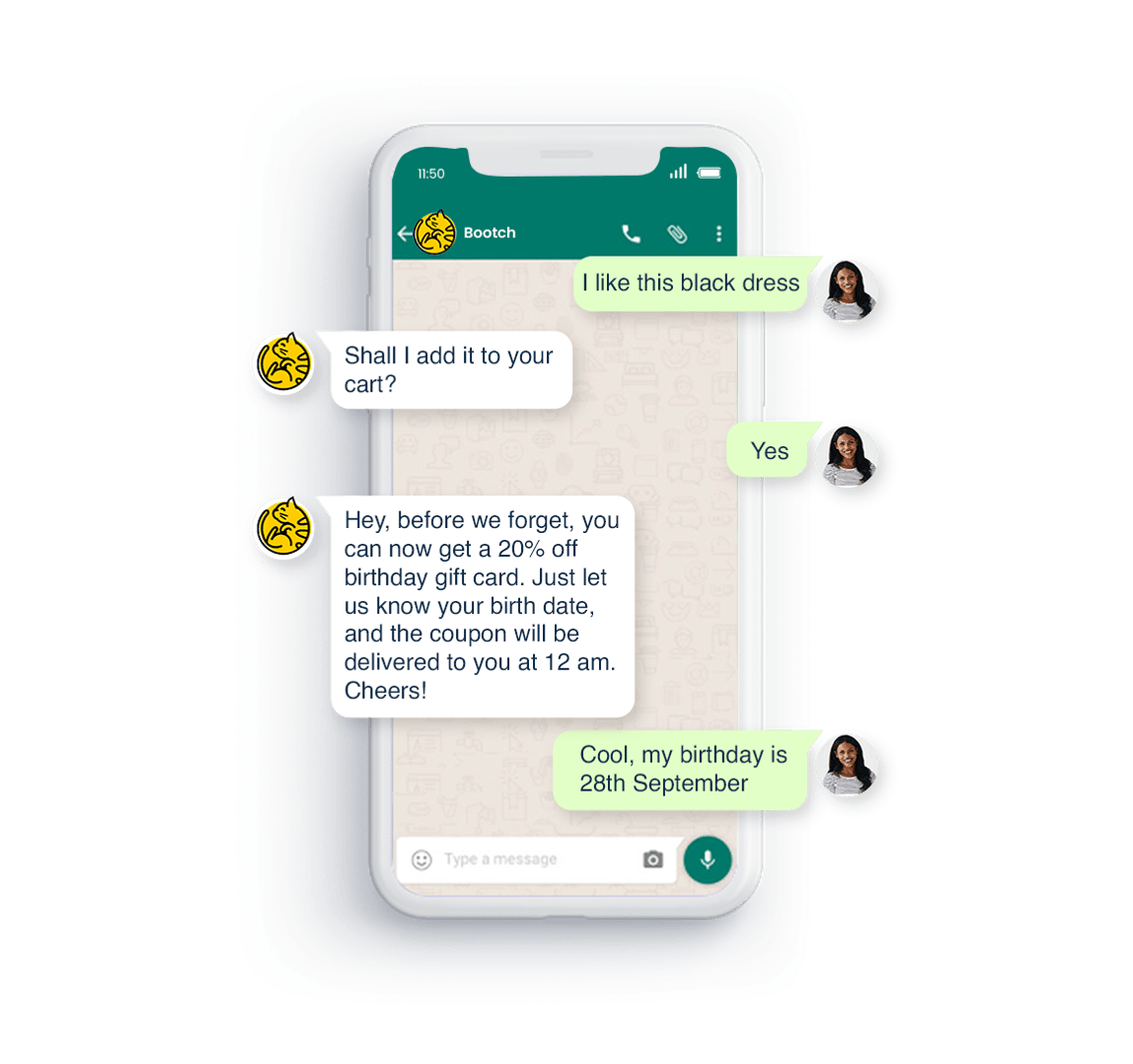 Moreover, you can personalize your conversations based on the user profile to recognize special occasions or milestones like birthdays, anniversaries, etc. It offers a higher degree of personalization that strengthens the brand credibility and loyalty and could include a call to action for the user.
3. Audience segmentation
You can leverage the WhatsApp Labels feature for audience segmentation. This approach has proven to be most effective while personalizing the customer experience. Segmentation of the audience might be based on demographics, search behavior, geography, etc.
4. Cross-selling opportunities
Businesses can use WhatsApp to promote bundled products or product upgrades with prospective or successful sales. These recommendations could span from campaigning for add-on services to proposing alternatives that operate or are of higher quality than the current product purchased.
Two-way communication between e-commerce brands and customers vouches for a more personalized experience. It decreases the probability of abandonment and captivates the consumers' attention, increasing engagement.
Also, WhatsApp communication can provide businesses with the arsenal to beat their competition by delivering exceptional after-sales services.
Conclusion
Personalization needs deployment throughout all customer interfaces in a well-executed e-commerce strategy. Retailers who do not integrate personalization into their marketing and sales strategy risk falling behind their peers and losing out on market share and customers.
Today's customers expect tailored content, deals, and discounts throughout touchpoints, especially in today's digital shopping landscape, which has prompted more consumers to spend online than ever before. E-commerce personalization success results in improved AOVs, enhanced customer loyalty, and better overall sales and revenue figures for brands.