Omnichannel Retail
A Comprehensive Guide to Omnichannel Retail
A comprehensive guide on omnichannel retail to help you create a seamless shopping experience for your customers across multiple channels.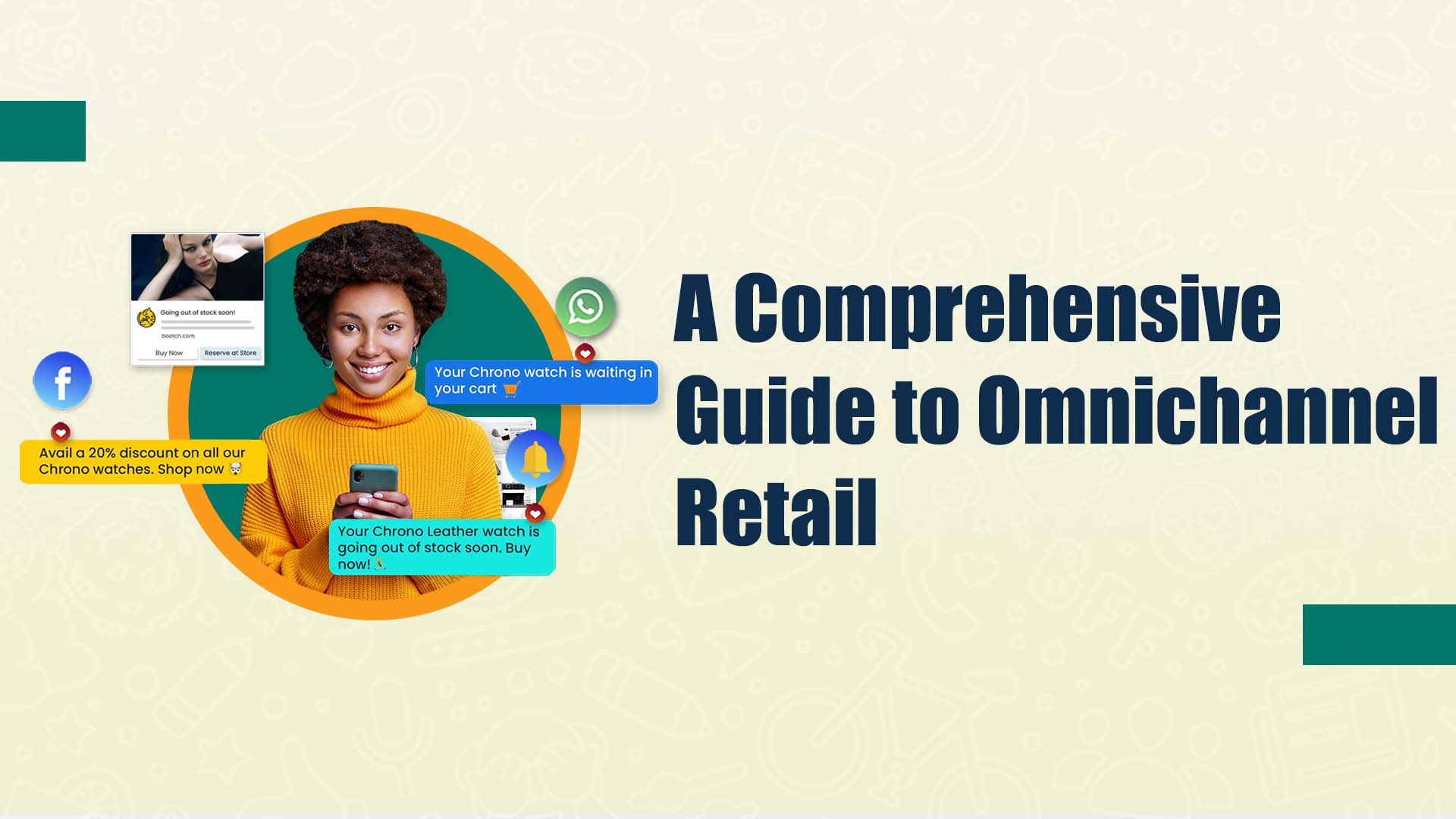 Consumers, today, want a consistent brand experience and convenience across all channels whether offline or online.
And retailers need to have an updated omnichannel retail strategy that takes into account how the consumer's needs and behaviors have changed over the course of time.
According to a report, 83% of shoppers say convenience while shopping is more important to them.
Every interaction with a potential buyer is an opportunity and making your products available across channels increases the likelihood of them being purchased.
Retailers that ensure an exclusive shopping experience and great service are more likely to lead the competition in this regard.
And building a strong omnichannel customer engagement strategy that understands the changing consumer behavior is what every retailer should opt for.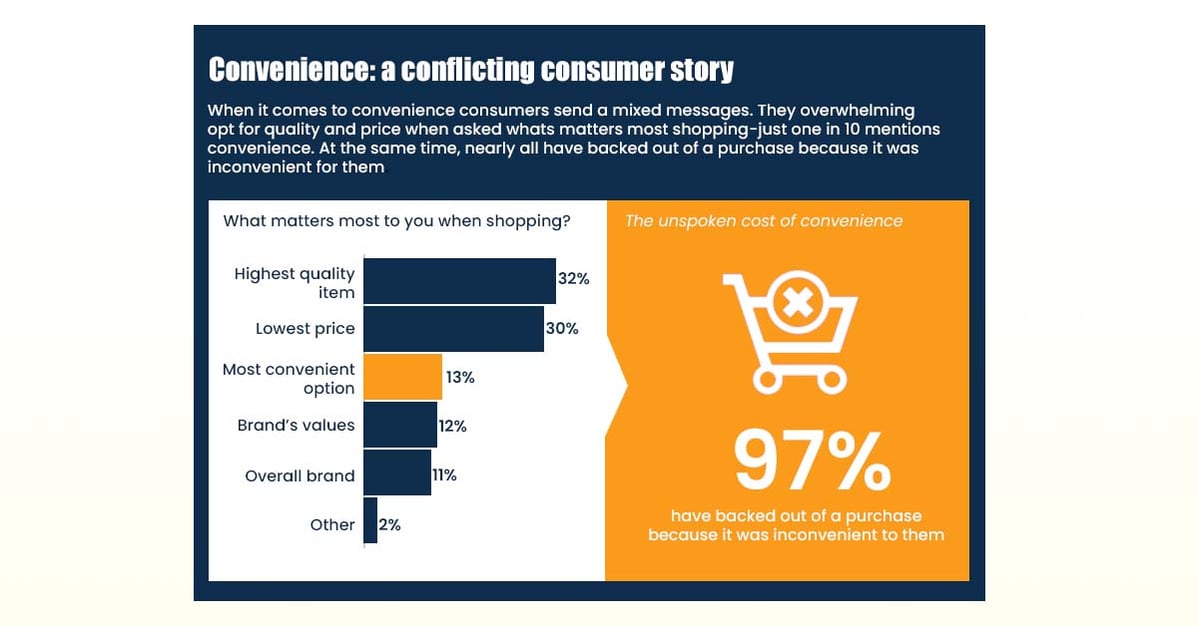 What is Omnichannel Retail?
Omnichannel retail can be defined as conducting business operations across multiple channels and ensuring a seamless experience across all touchpoints. These channels can include marketplaces, social channels, brick-and-mortar stores, and more.
True omnichannel retail is beyond connecting your digital shoppers to your brick-and-mortar stores. An excellent omnichannel approach involves connecting all touchpoints and offering exactly what the customer wants and when they want it.
Retailers are harnessing the power of mobile apps and connected in-store devices to aptly guide the discovery stage. These digital tools are helping store staff to offer personalized product suggestions based on saved styles, wish lists, and digital profiles.
A report suggested that when clienteling is being utilized, the shopper's average order size is approximately 50% greater, and return rates are reduced by 40%.
In addition to this, retailers are enhancing product discovery by embedding editable QR codes and scannable triggers directly into the product packaging and design. These connected products are allowing customers to unlock relevant product information and shopping features that are ultimately guiding them throughout their buying journeys.
Omnichannel retail also goes one step further by enabling flexible points of service. Retailers are now more focused on fulfilling the needs for both contactless solutions and convenience through buy online pick up in-store (BOPIS), try-and-buy, same-day delivery, and more.
As customer behavior evolves, so do their expectations from B2C brands. Regardless of where customers prefer to shop, they expect to be met with the right kind of service.
Another report suggested that companies that design their customer journeys with omnichannel customer engagement strategies retain 89% of customers on average.
What does an Omnichannel Shopper's Journey look like?

Previously shoppers preferred to buy certain products online while others at a retail store. This behavior has changed drastically over the years. Shoppers now prefer to browse and research online before purchasing products.

Learn more about the Vizury Storeboard App
Statistics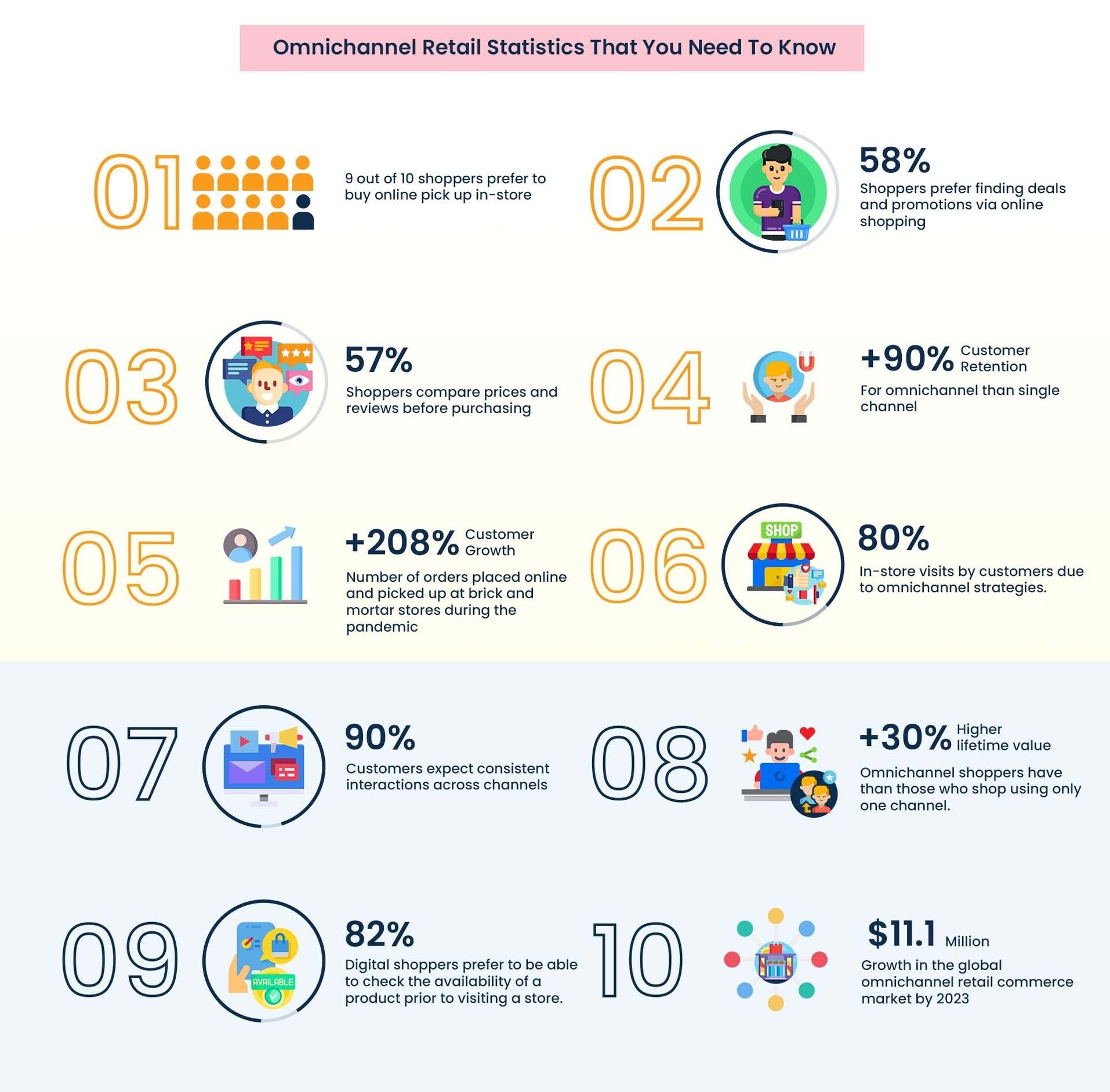 Sources Omnisend, Adobe Analytics, Think with Google
What is the Difference Between Multichannel & Omnichannel?
Each channel has a different role to play when it comes to catering to its customers. Some of the key differences between them are:
Read more A Complete Guide to Social Shopping
Why has Omnichannel Become a Must in the Retail Industry?
Reports suggest that omnichannel shoppers spend 4% more on every shopping occasion in-store and 10% more online than single-channel customers.
Selling products or services across multiple channels doesn't exactly ensure an omnichannel experience. A good omnichannel approach must:
✅Have a consistent brand experience across all platforms
✅Ensure convenience
✅Make the customer at the center of their strategy
Failing to ensure a good omnichannel approach may result in increased cart abandonment rates and low conversion rates.
Multichannel retail poses a lot of challenges and it fails to provide a seamless shopping experience if all the customer touchpoints are not connected.
For instance, a shopper orders a product online and wants the product on the same day but there is no option to pickup in-store. So now the shopper has to pay for shipment and wait for the order to arrive. That doesn't seem like a seamless experience for a shopper. The shopper may also be hesitant to purchase again from your website or your store due to inconvenience and lack of flexible delivery options.
If shoppers are visiting your store, they expect retailers to have their preferred products in stock. This is why retailers need a real-time view of available stock across all channels in order to bridge the gap between purchase intent and in-store satisfaction.
Shoppers, today, expect retailers to be able to provide seamless integration between online and offline operations. Whether it's product discovery or delivery, convenience while shopping is what shoppers are looking for.
By leveraging machine learning and conversational AI, retailers are meeting customers' demands with hyper-personalized offers and recommendations at scale. This approach allows businesses to assess customer data to deliver the right product in the right place.
Along with this, retailers are determined to power omnichannel operations across all channels that enable flexible delivery options, loyalty programs, updated purchase history, seamless payment integrations, and more.
Thus, retailers must invest in the right tools that allow them to have a real-time view of customer data and inventory as well as AI-enabled chat-based communication that automatically updates itself to provide relevant information to your customers in real-time.

Read more How Cohorts in Marketing Boost Retention and Increase CLTV?
What are some Examples of Brands with Amazing Omnichannel Experiences?
Here's how some brands devised an amazing omnichannel experience for their customers:
Sephora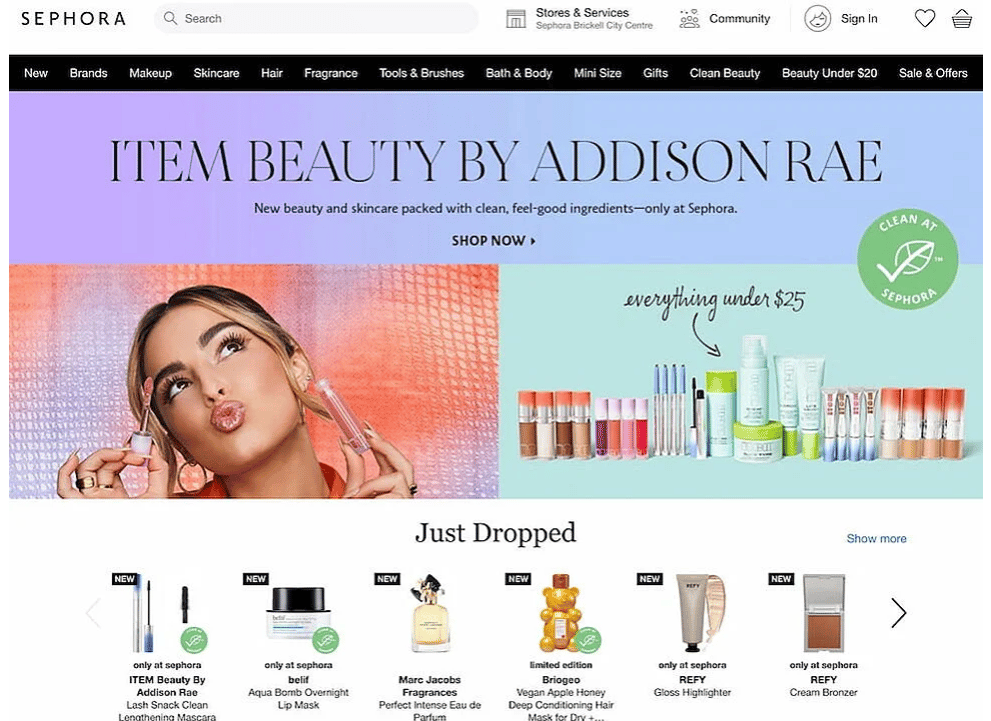 Sephora's Beauty Insider Rewards Program has proven to be an excellent way to build stronger relationships between consumers and the brand. Shoppers can search the Beauty Bag where they can access tons of data. They can also shop, check their favorites, view purchase history, and reward points, scan items in-store, and view options online.
This application has proven to be a successful omnichannel strategy that has made its members spend 15 times more on Sephora.com than any average user.
Disney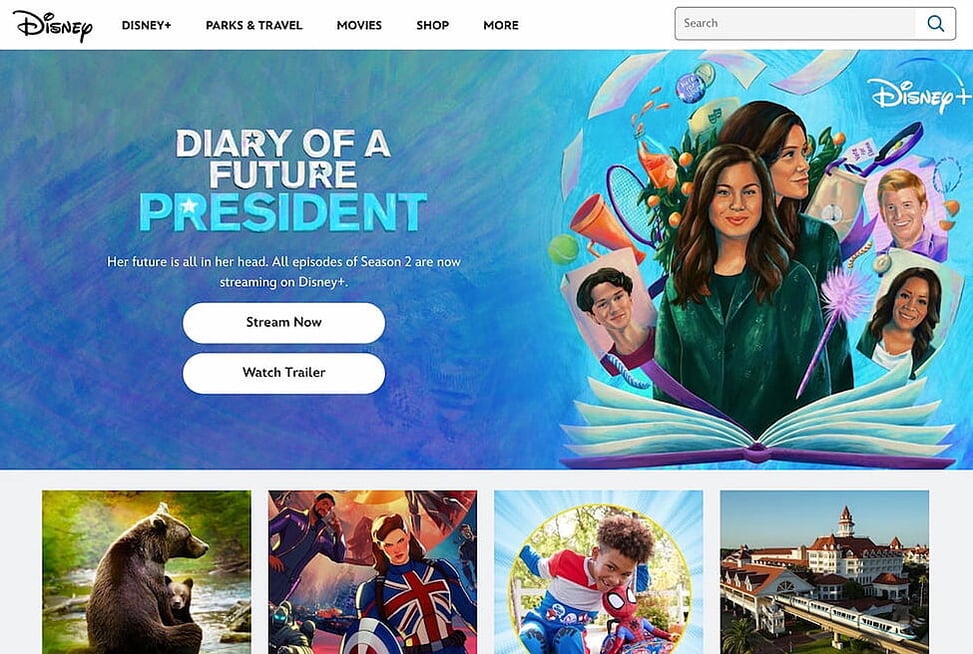 Disney has always vouched for human connection. Disney believes that consumer experience is built in the details. So they built a website that is highly responsive and optimized for every device. Any visitor who books a Disney World resort can plan their Disney experience directly on the My Disney Experience tool. Once at the site, visitors can locate attractions through their app and check ETAs for each attraction.
The brand also released its Magic Band program that allows visitors to access their hotel room keys, photos taken with Disney characters, and order food. All of it is of course linked to the My Disney Experience tool to always stay up to date with your stay.
Chipotle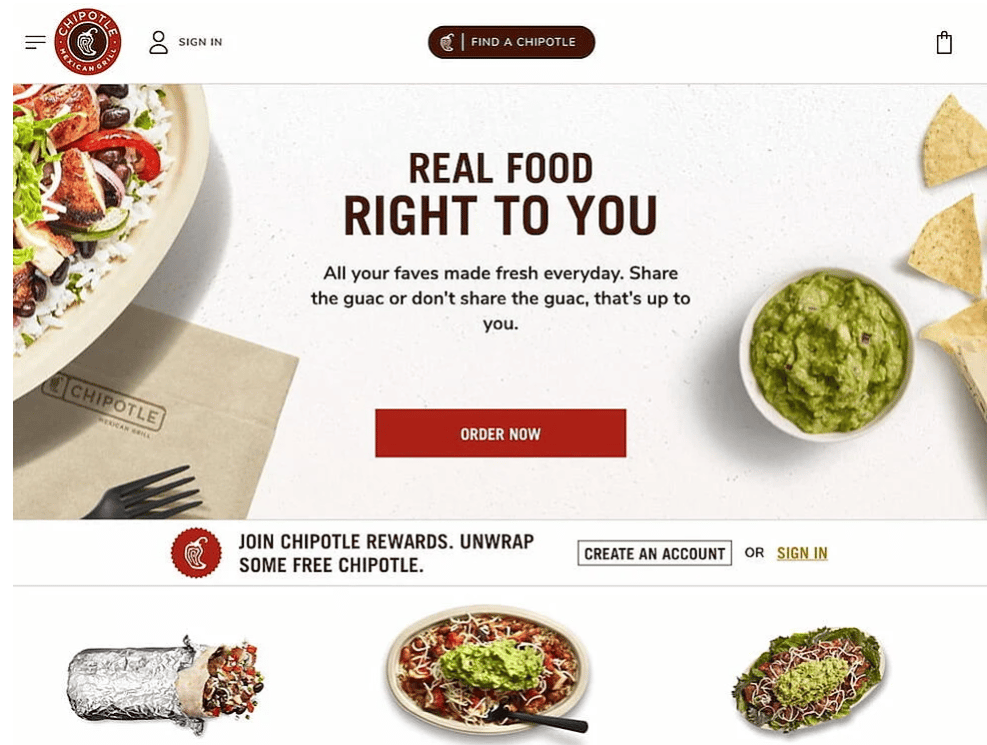 Chipotle, the popular restaurant chain, takes its omnichannel customers seriously which is why they developed an app that allows customers to place orders on the go. It allows you to check your nearest store once you sign up on the app, place your order and get it ready to go once you arrive for pick up.
Read more WhatsApp Marketing: Campaigns and Examples
Amazon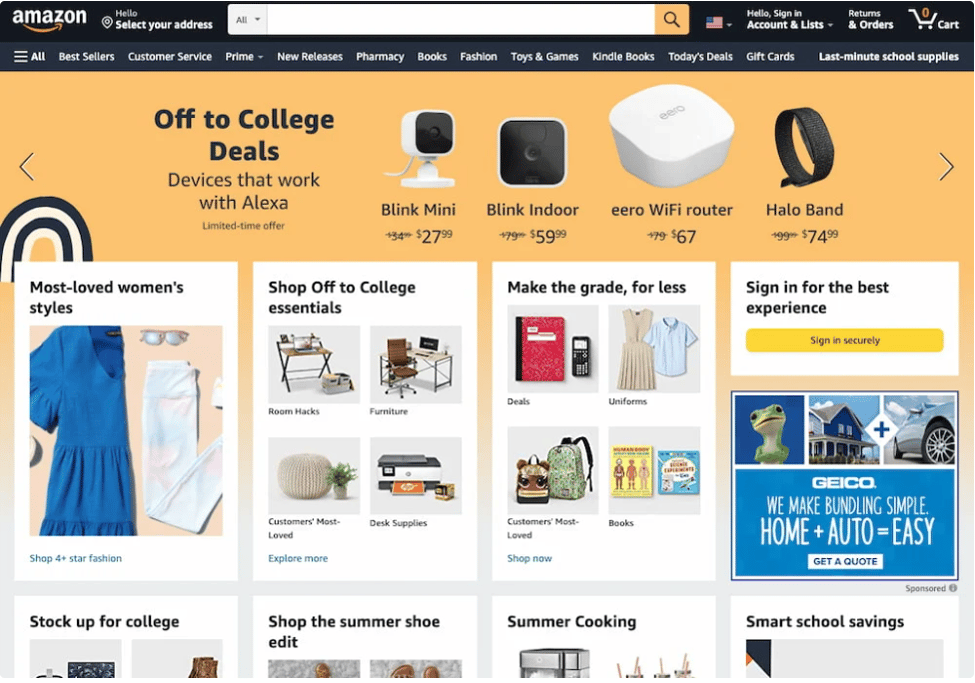 Amazon goes one step further to provide an excellent omnichannel customer experience for all its customers. The app and website are automatically synced with all its users' carts which means that customers can shop at their convenience whether its online or offline. A shopper can directly check their purchase history, wish lists while they are at their store and opt for easy checkout options via the app.
Bobbi Brown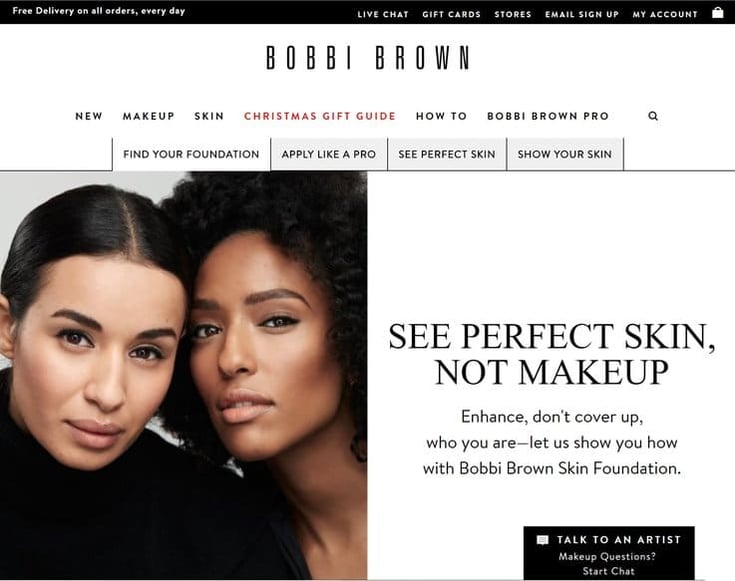 Popular beauty brand, Bobbi Brown partnered with leading beauty technology company Perfect Corp to offer beauty consultations that are personalized and powered by AR (Augmented Reality) and AI (Artificial Intelligence).
They attempted to replicate the 1:1 attention in their in store interactions by deploying virtual AR and AI try-ons of products. These 1:1 experiences are also supervised by Bobbi Brown experts who offer recommendations based on the customer's tastes, preferences, skin type, skin condition and more.
During the consultations with the beauty experts, customers also receive tutorials on best beauty practices.
The Power of Unique Omnichannel Experiences
Every brand must strive to develop a unique omnichannel experience that fits their customer needs at every point. The goal is to build a strategic plan that provides a unified experience across all channels and platforms.
By continuously monitoring customer behavior and insights, businesses can identify any unmet needs and solve issues as they arise. These insights can be used to meet and exceed expectations of consumers and ensure proper allocation of budgets and bonuses associated with marketing and sales. If you want to know how to devise an excellent omnichannel experience and boost your customer lifetime value, book your demo with Vizury today.