Product Updates
Crack the Conversion Code with Vizury's Dynamic Retargeting Campaigns on WhatsApp
Discover how you can scale conversion rates with Vizury's dynamic retargeting campaigns on WhatsApp.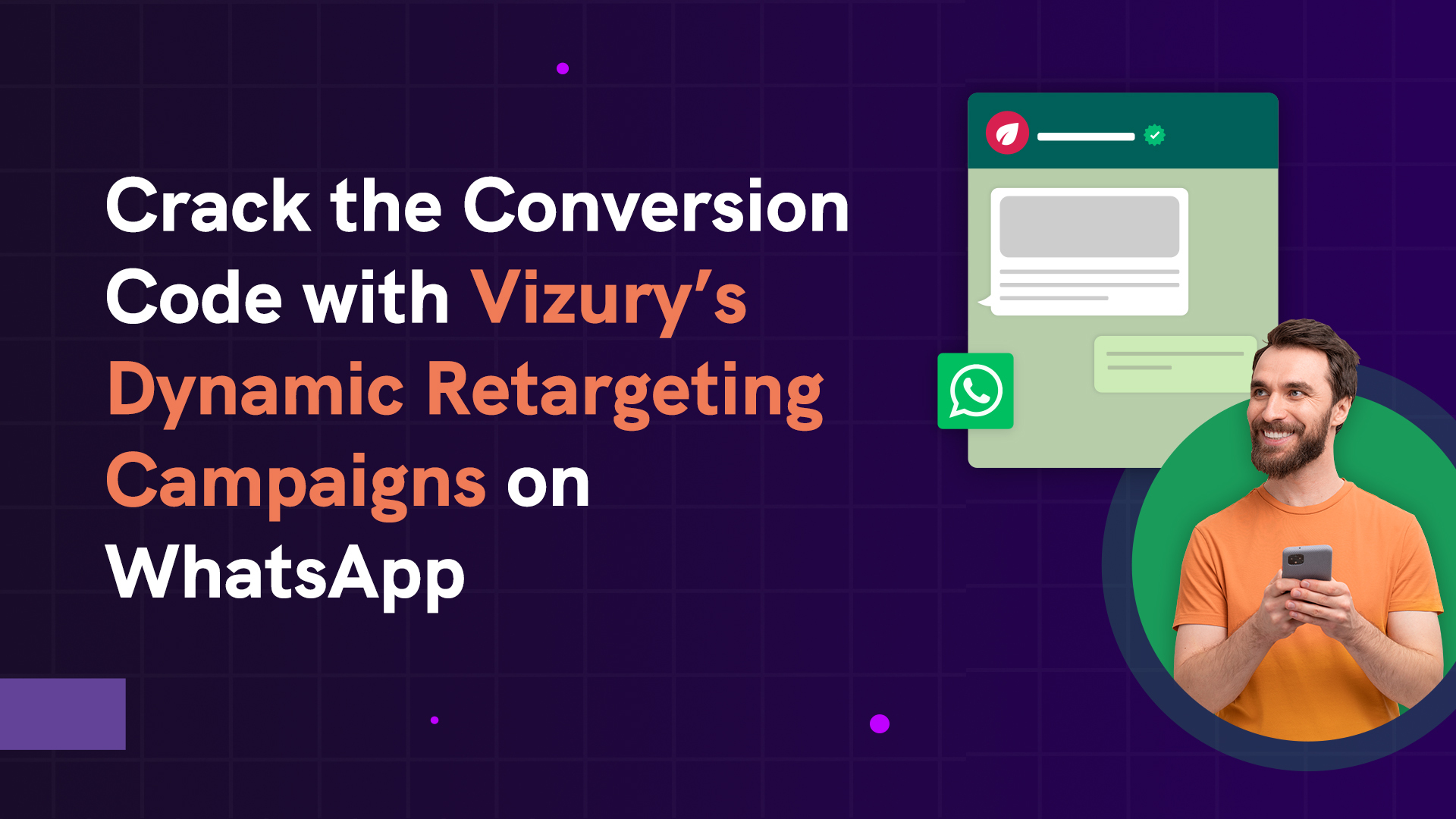 The primary goal of digital-first brands has been to maximize conversions while enabling a seamless customer experience across their digital channels. With high advertising budgets, these brands are great at capturing the mindshare of their target audience.
But what's next once customers land on your website and are through the discovery phase? Bombard them with retargeting Ads across social channels, and pray & hope that they convert this time.
In 2022, overall domestic ad spends had touched Rs 1.26 trillion, up 15.7 percent over the previous year, led by digital. A recent report by Redseer Strategy Consultants estimates that the digital ad spend in India is expected to rise 2.5X in the next five years to $21 billion, growing at a CAGR of 19-21%.
While digital advertising spend is on the rise, there is no clear strategy in place to engage with newly acquired website visitors in real-time. This has resulted in -
High number of "dark" users
Low conversion rates
This is where we come in.
We have been working to develop a tech stack that helps you capture high intent website visitors at the right time, before they drop off, and deliver a seamless journey that moves them down the funnel.
Too much to digest? Let me break it down
Seamless integration with your existing MarTech stack
With the right integrations in place, we help you understand how your newly acquired visitors are interacting with your website. Are they even interested in the product? What's their propensity to make a purchase in 24 hours? When and where do they drop-off?
Capture first-party data of website users before they drop-off
Now, based on real-time action triggers such as time spent on a website, exit intent, we re-engage with website visitors using our dynamic pop-up that captures their primary details with necessary opt-ins in check.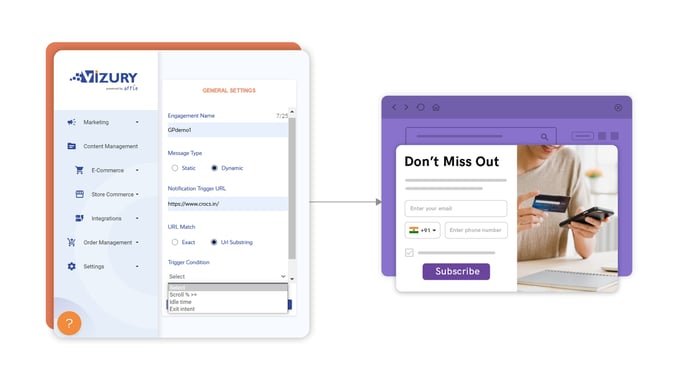 PS : We don't bother the ones who peacefully want to go ahead and make a purchase.
Hyper-personalize each customer engagement using unified customer profile
Using the first party data, we create 360-degree customer profiles that unify their PIDs and past browsing history, providing us with one view of their interests and preferences.
Drive higher conversions with contextual WhatsApp journeys

By utilizing data such as the page where the user dropped off and the time spent on the page, brands can launch campaigns that re-engage the user on WhatsApp, guiding them towards the next action step, whether it be making a purchase, signing up for a loan, or creating an account.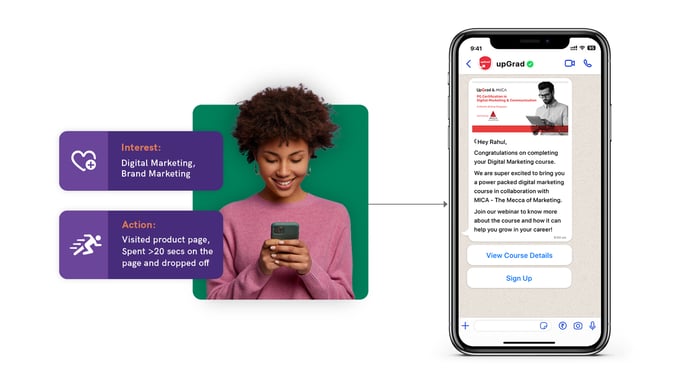 Re-engage with high-intent visitors by delivering personalized WhatsApp journey
Our objective is to help brands stay away from one-way, pushy, out of the blue notifications that have no context or relevancy to the customer. We help brands pick up where the user left off during their browsing journey and then re-target them on WhatsApp. This allows brands to make every engagement highly contextual.
By implementing optimum frequency capping rule as part of their campaigns whether on website/app/WhatsApp, allows customers to not feel bombarded with notifications time and again.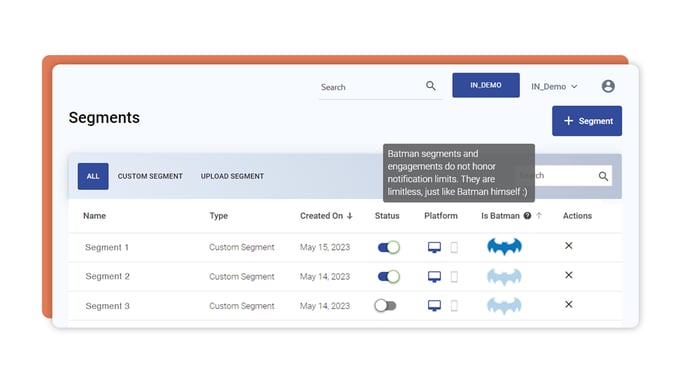 Choose the campaigns that need to be your batman, breaking the limits, to maximize reachability
Vizury enables brands to engage with newly acquired website visitors in real-time. By capturing dark/anonymous users, analyzing their interactions, and utilizing personalized nudges on platforms like WhatsApp, we enable brands to deliver a seamless customer journey and maximize conversions. We help bridge the gap between capturing mindshare and driving conversions. Our solution empowers brands to make the most of their digital advertising investments and achieve higher success rates in the competitive landscape.
For any marketer improving the website conversion rate is crucial, as it helps in achieving the business bottom line numbers. So, why wait? Get started now!