Customer Experience
What is Conversion Rate: All you Need to know
An effective conversion rate strategy begins with understanding what the customers are looking for. Learn how to increase your conversion rates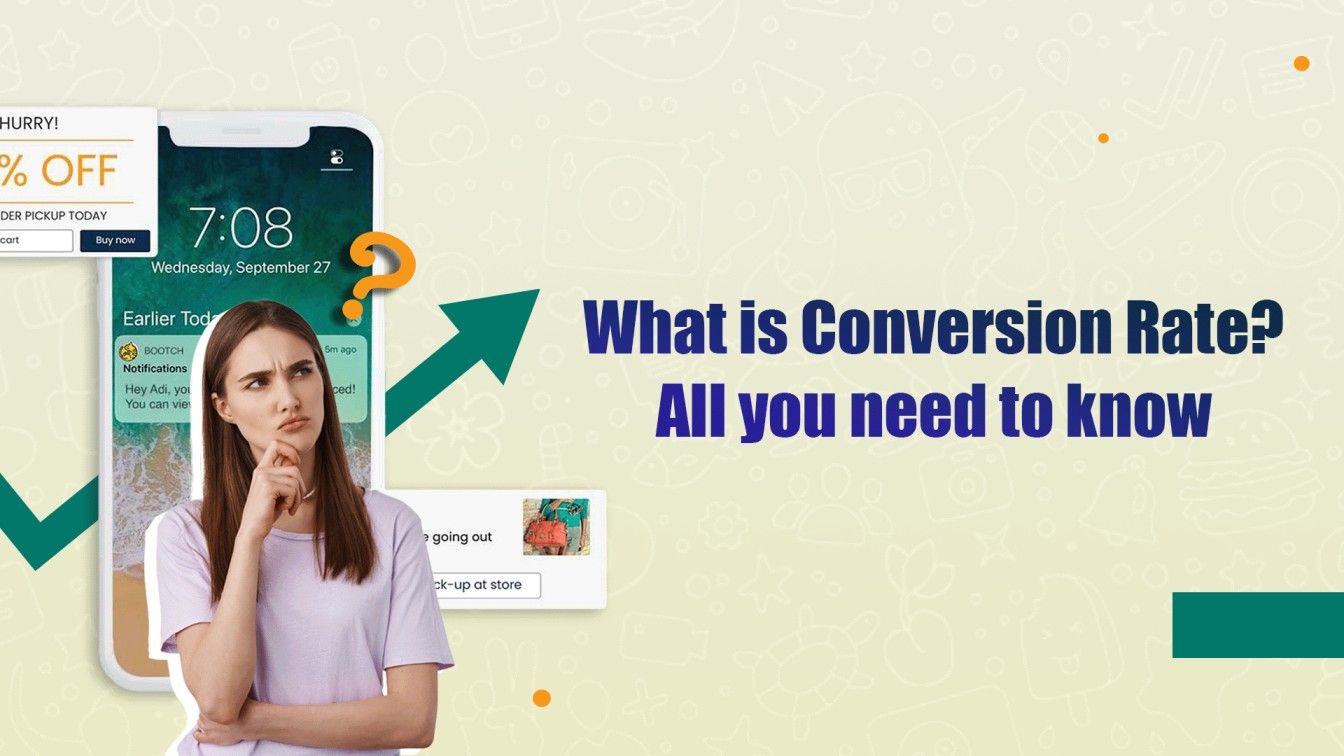 Human psychology dictates that whatever we receive, we want to make the most out of it. It goes without saying that if a brand has been receiving a good amount of traffic to its website, it is only logical that it would want to convert viewers into shoppers.
Adopting an effective conversion rate optimization campaign not only helps your brand save money, time and effort but also helps you explore new growth opportunities and sustain your business. It is an ongoing process. The more data we have, the more we can optimize. A good campaign uses data to analyze results, tests what works, and optimizes based on the results.
What is Conversion Rate Optimization (CRO)?
It can be defined as enhancing your website to improve lead generation rates. It focuses on understanding what motivates, stops, or persuades shoppers to take the desired action.
Optimization is an integral part of sustaining a business as it helps to lower CAC by getting value from users who are already visiting your website. The best way to optimize conversions is to focus on delivering exceptional customer experience throughout the buyer's journey. Conversion optimization begins by identifying what your conversion goals are.
Some common conversion goals based on industries can include:
✅Media: ad views, page views, newsletter subscriptions,
✅Ecommerce: product sales, newsletter signups, loyalty programs memberships, add-to carts
✅B2B: lead generation, subscriptions, product sign ups
✅Travel: booking trips or appointments, blog subscriptions, travel product sales
A CRO strategy cannot reach its maximum potential until we experiment with what works. An improved user experience across their journey can help increase your conversions. You can do this by personalizing your viewer's experience. A great example of this is Amazon. Whenever a shopper opens their amazon account and searches for a product, the product recommendation engine gives dynamic recommendations based on search intent. This not only personalizes the customer experience but also increases their average order value.
A good CRO strategy begins with understanding what the customers are looking for and easing the shopper's buying process by making necessary changes based on the insights. You can use heatmaps and click maps to assess your customer's behavior. You can also collect customer behavior data with tools like Vizury to understand user intent, purchase behavior, demographics, and more to personalize the user experience better.
If you are wondering where to get started with your CRO strategy, here's a useful 8-week CRO planner from Hubspot that you may find useful.
What is a Good Conversion Rate?
It is crucial for all brands to analyze data and understand what is working in favor of their brand. A conversion marketing strategy has to pay close attention to how effectively a customer converts. The average rate is between two to five percent.
But average conversion isn't what brands want. They want to attain a rate that gives them a competitive advantage over their competitors. But what is a good conversion rate? Having a 10% rate for all industries is recognized to be a good conversion. However, some businesses achieve an average of 11.45%.
How to Calculate Conversion Rate?
Now that we know what a good rate is, it's only logical to learn how to calculate it. It can be calculated by taking the total number of conversions and dividing it by total ad interactions during a given period. For instance, if you had 100 conversions from 2000 ad interactions, your rate would be 5%. (100/2000x100)
Conversion rate = total conversions/ ad interactions x 100
The calculation also depends on what you define as a conversion. A conversion can be defined as the point at which a customer performs a desired action of the marketing message. A marketing message aims to get someone to respond to your call to action. So if your goal is to collect leads the formula will be:
Total number of conversions/ total number of leads x 100
Why is my Conversion Rate Dropping?
More traffic doesn't necessarily result in higher conversions. Your reports may reveal a very high traffic but your conversions are not as much as you had hoped. There may be multiple reasons why your conversions are dropping. Some of them include:
#1. Mobile Experience
According to Statista, retail m-commerce sales in the US were 431 billion USD. With 79% of smartphone users making a purchase online using their mobile device, paying attention to your mobile experience is crucial.
Do your shoppers find it easy to navigate through their app? Can they find what they are looking for?
It is essential to make it easier for shoppers to navigate and shop with ease. A mobile-optimized ecommerce store will help your shoppers to browse, shop and pay on the go, thus contributing to your conversions.
#2. Poor Images and Videos
Along with a good mobile experience, high-quality images also play a major role in conversions. For instance, a shopper lands on your site looking for a bag. If the product images are of low quality, it is impossible for the shopper to make a purchase decision. He doesn't know what to expect and will probably not move forward with your brand.
Pro tip - In addition to images, it is an excellent choice to add videos. This gives a 360-degree view of the product and helps the shopper to arrive at a decision. A great example of this is Flipkart. Flipkart allows shoppers to view products from every angle possible along with videos.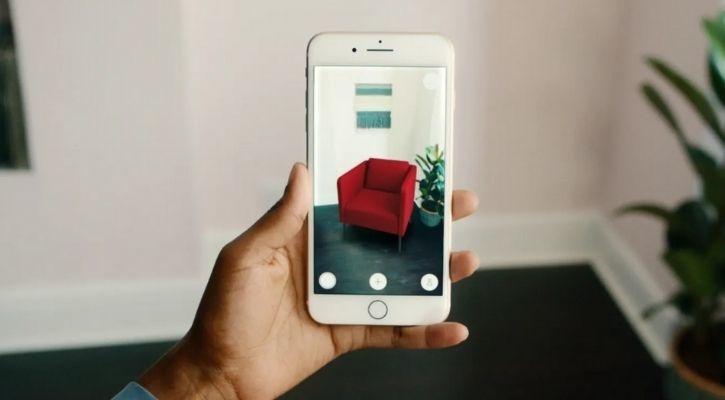 #3. Not a Clear CTA
A call to action is an important aspect of conversion marketing. A clear call to action button allows your shopper to complete the desired action.
Pro tip: Ensure that the CTA design and color are right, so shoppers can see it. It is also essential to use actionable words that enable them to complete the action.
#4. Unexpected Shipping Costs
Shoppers tend to draw the line for unexpected or high shipping costs. According to the Baymard Institute, around 61% of people abandon shopping carts because of high costs, including shipping costs.
Pro tip: Establish a minimum order value to qualify for free shipping. This will not only help you increase your average order value but also your conversions.
#5. Confusing Checkout Process
Baymard's research also shows that two-thirds of purchases are abandoned, with 27% of people citing complicated checkouts as the reason. A confusing checkout process kills conversions. Some of the ways you can help shoppers navigate the checkout process can include:
✅Adding a progress bar to make it clear where shoppers are in the purchase process
✅Adding all the list of products that the shopper has added to the shopping cart
✅Adding testimonials to gain shopper's trust
How to Increase your Conversion Rate?
Whether you are a B2B or a B2C brand, every marketer is on the lookout for the perfect ingredient to increase conversion. But to make the most of your marketing spends, it is essential to understand your shopper in the early stages of their journey.
Even if you work on improving your user experience, cart abandonment is one of the major challenges for E-commerce brands. In this case, it is crucial for brands to pay close attention to where customers are dropping off. Are your shipping costs too high? Do you think customers are getting confused about the checkout process? Can they find what they are looking for?
#1. Collect Data
Collecting data and analyzing it will help you understand where your customers are getting stuck. It will also be easier for your brand to guide them through the funnel. For instance, Myntra adds clear directions of a shopper's progress. It shows that the product has been added to the cart and offers the next steps to complete their checkout.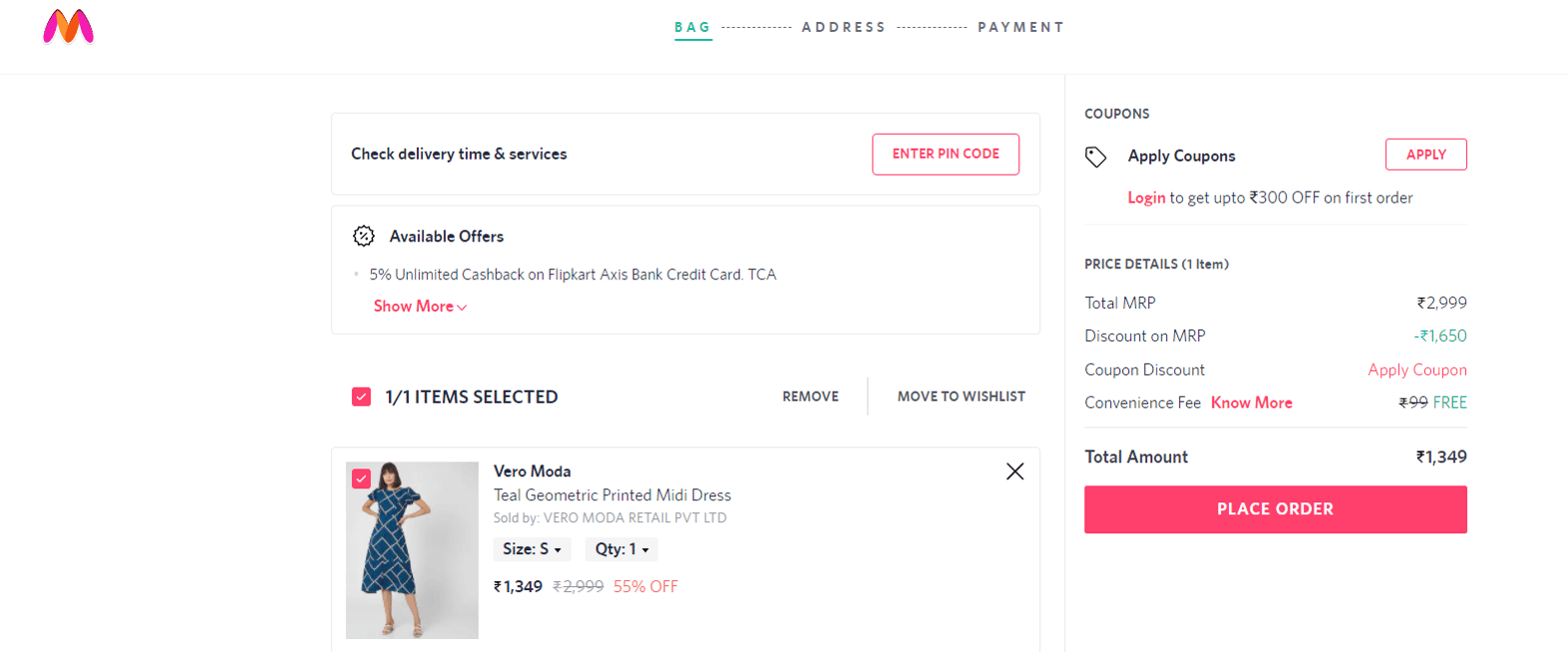 It has a clear call to action on the shopping cart page with the updated order details. In addition shoppers can also check all the discount offers they can apply at the checkout page.

#2. Add Pop-Ups
Website pop us are a great way to catch a user's attention. According to a study by Sumo, the average conversion rate for all pop-ups is 3.09 percent. If done right, pop-ups can generate up to a 9.28%. For instance, Hootsuite's pop-ups are bound to catch a browser's attention. It's bright, fun, and quirky. And any customer would want to sign up for a trial, because, why not? They have even added a countdown timer to create a sense of urgency for the viewer. Creating a sense of urgency is also a great way to get the viewer to perform the desired action i.e your conversion goals.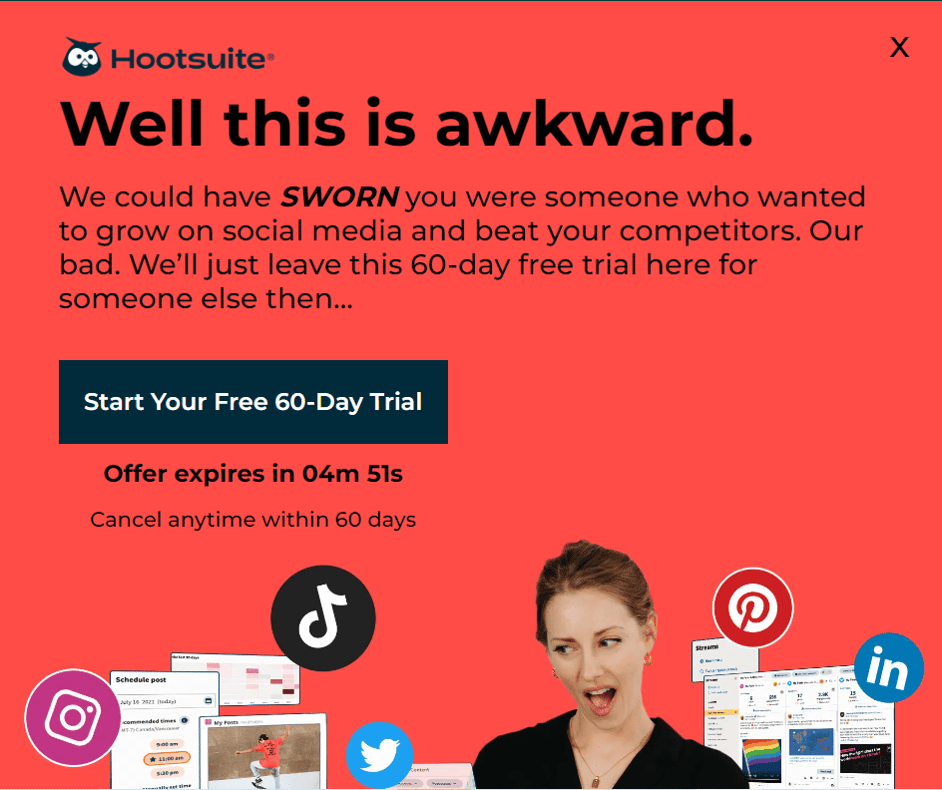 #3. Offer a Money-back Guarantee
Most shoppers are skeptical about trying new things. They don't want to spend money on something they would consider a lost cause. Offering a money-back guarantee is a great way to earn their trust and get them to convert.
Here's an interesting video we think you may like on offering money-back guarantees.
Here are some more tips to increase your conversions:
✅Make the first step easy
✅Remove unnecessary fields from your sign up
✅Add reviews testimonials and brand logos on the landing page
✅A/B test headlines and copy
✅Create abandoned cart WhatsApp campaigns
Free Resources
Here's a helpful video that gives you 6 ways to increase conversions
The Power of Empathy for CRO
All customers want is to be heard and understood. A brand that pays attention to details is always for the win. It may be helpful to see it from your customer's shoes and understand what they may be looking for.